Curse of Flesh - Preservation Through Self-Immolation Cassette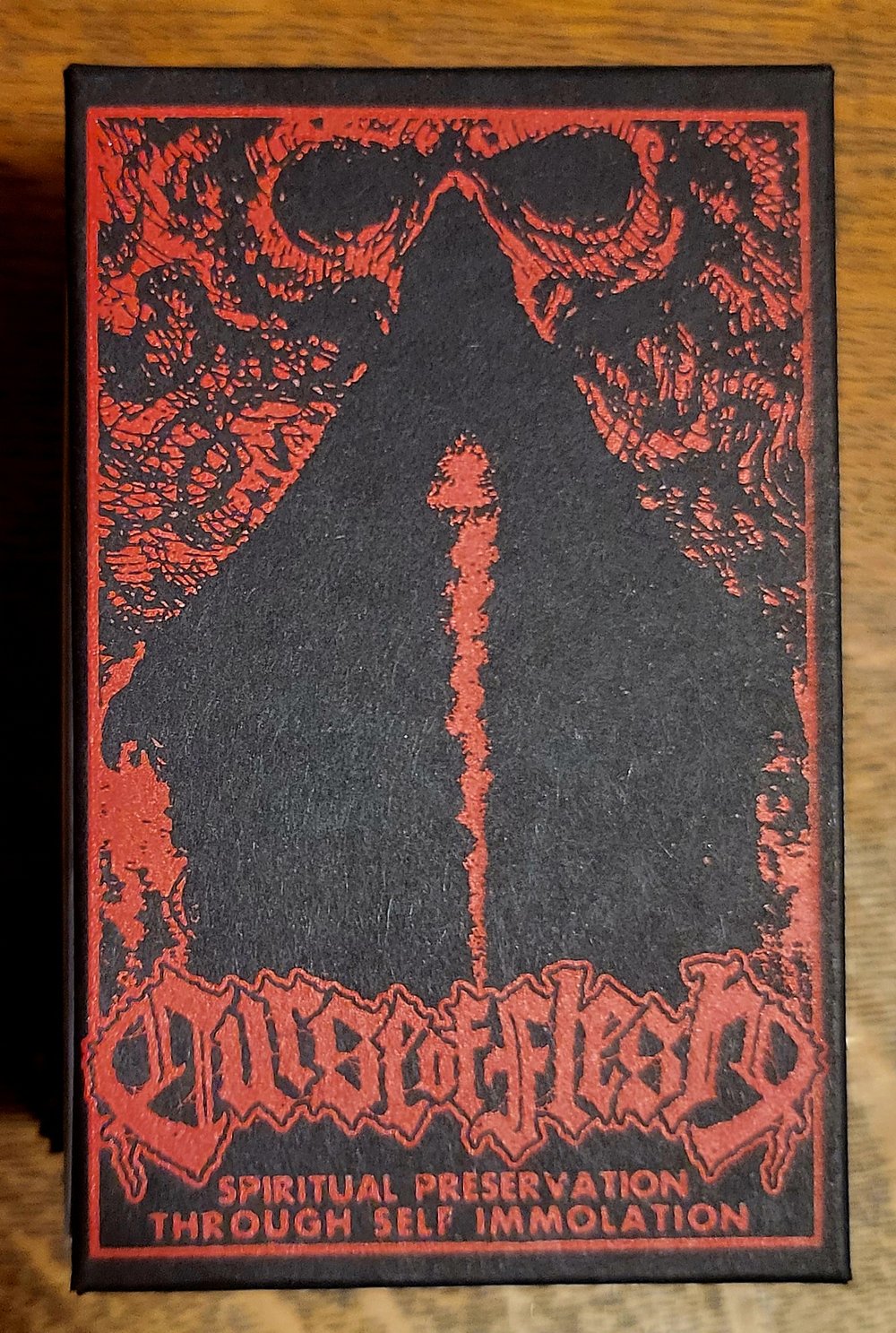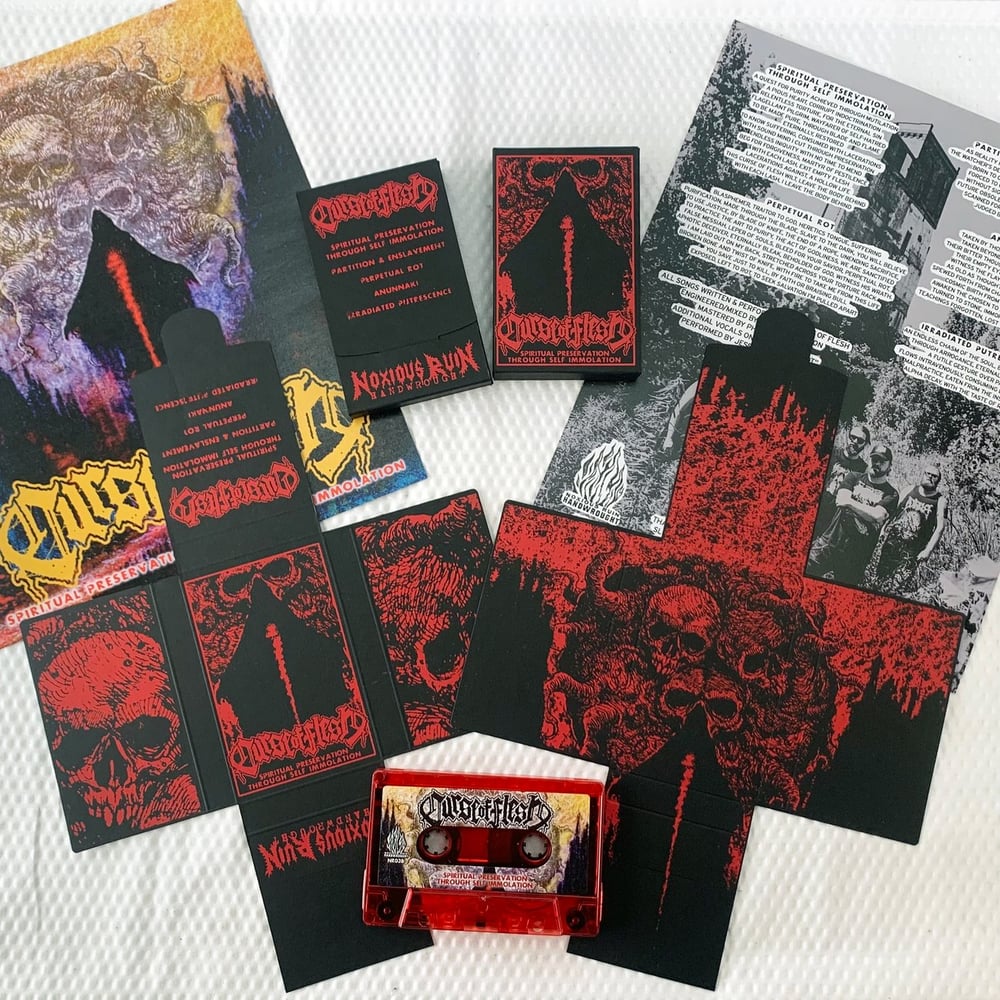 Via Noxious Ruin:
"CURSE OF FLESH churns out esoteric, soul draining death metal. Taking the chainsaw tone of early Swedish death and combining it with the inventive structures and gloomy execution of early Finnish maniacs, while playing it with an undeniable southern inflection that can only come from living through a lifetime of sweltering, humid summers in the mill hills of South Carolina.
As with all NR Handwrought releases, this includes a hand screen printed heavyweight Maltese cross style foldout case, a double sided full-color 8x10 insert, on a transparent red pro-tape."