Baphomet - Live at Backstreets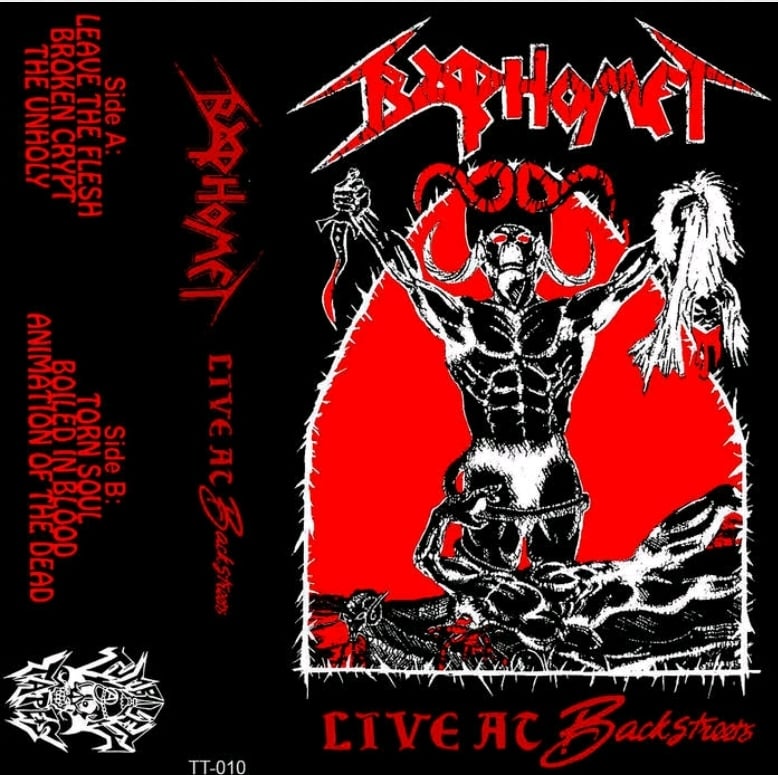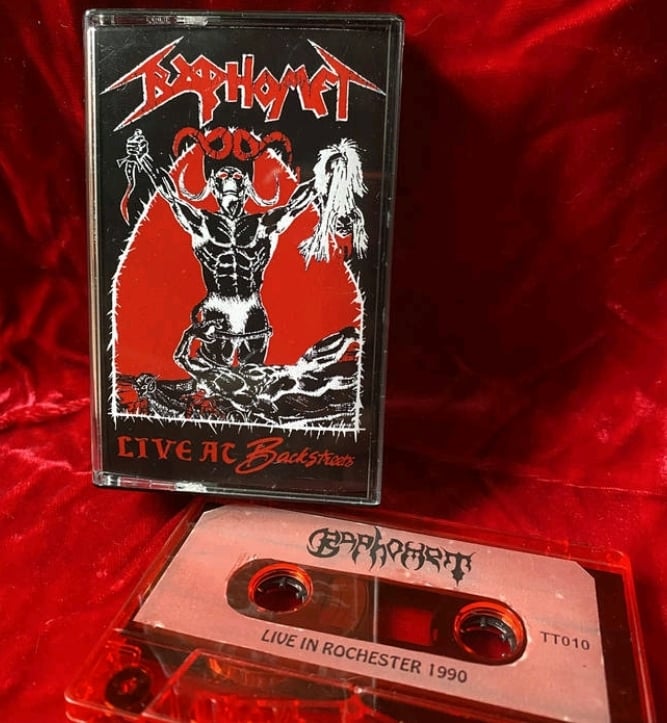 Via Rev Sinn of Tumblety tapes:
"Back in the day WNY was one of the true hotspots for US death metal, one of those forerunners is the underrated BAPHOMET from Buffalo as a teen into satanism and evil it was naturally the band I gravitated to seeing. 30 years later after getting a collection of tapes from an old friend I found one cassette labeled "baphomet live" i was so stoked! instantly after one listen I was like "I gotta put this out!" So eventually I put this together with the help of others whom figured out exact show/date, finding old artwork then a bit of remastering! I'm proud to bring you this brutal raw release limited to 69 copies! So all you torn souls better grab one now before the dead inherit this earth!!"